Birthday Parties
Let's talk Bears!
When it comes to celebrating your child's special day, why not go for something unique and bear-themed? At Bear With Us, we're here to make your child's birthday a memorable experience. Our convenient location, dedicated birthday host, and the freedom to bring your own cake and food are just the beginning.
🎉 Here's why our bear-themed parties are perfect:
🎈 Fun Environment: Our vibrant, artistic space is filled with creativity and joy.
🎁 Pass the Parcel Game: Enjoy this classic game with fantastic prizes provided by Bear With Us.
🧸 Bear-Themed Decorations: Transform your party with our garland, bear ears, and aprons.
🍬 Lolly Bags: Kids love the bear-themed treats to take home.
Choose from our party packages, including Small Bear and Small Bear + Keychain, or go custom with Deco Den and more. Just let us know how many children, your preferred date and time, and we'll tailor a quote to make your party unforgettable.
Make it a bear-tastic birthday with Bear With Us!
Enquire via the button below with your contact details, and we will get in touch with our Birthday Party Info Pack shortly! 🎂🐾
Conveniently Located
Conveniently located in Melbourne's CBD, Bear With Us offers a truly accessible destination for all our visitors. Nestled amidst the vibrant city life, our store provides a haven of creativity just moments away from Melbourne's numerous attractions. Plus, with plenty of available street parking nearby, you can easily drop in to paint a bear and embark on an artistic adventure, hassle-free. Join us for a delightful experience in the heart of the city, and discover the joy of creating your very own bear masterpiece.
It's just too easy!
A Bear With Us birthday party is the epitome of convenience. We understand that organizing a children's party can be a handful, which is why we're here to take all the trouble out of your hands. From providing a dedicated birthday host to guide the little ones through their artistic adventure to offering a BYO cake and food option, we've got it all covered. Our bear-themed decorations, including garlands, bear ears, and aprons, set the stage for an unforgettable celebration. Plus, we even provide fun games, like the pass-the-parcel, with prizes provided by Bear With Us, and bear-themed lolly bags to send each child home with sweet memories. With our inclusive party packages, you can relax and enjoy the special day, leaving the rest to us.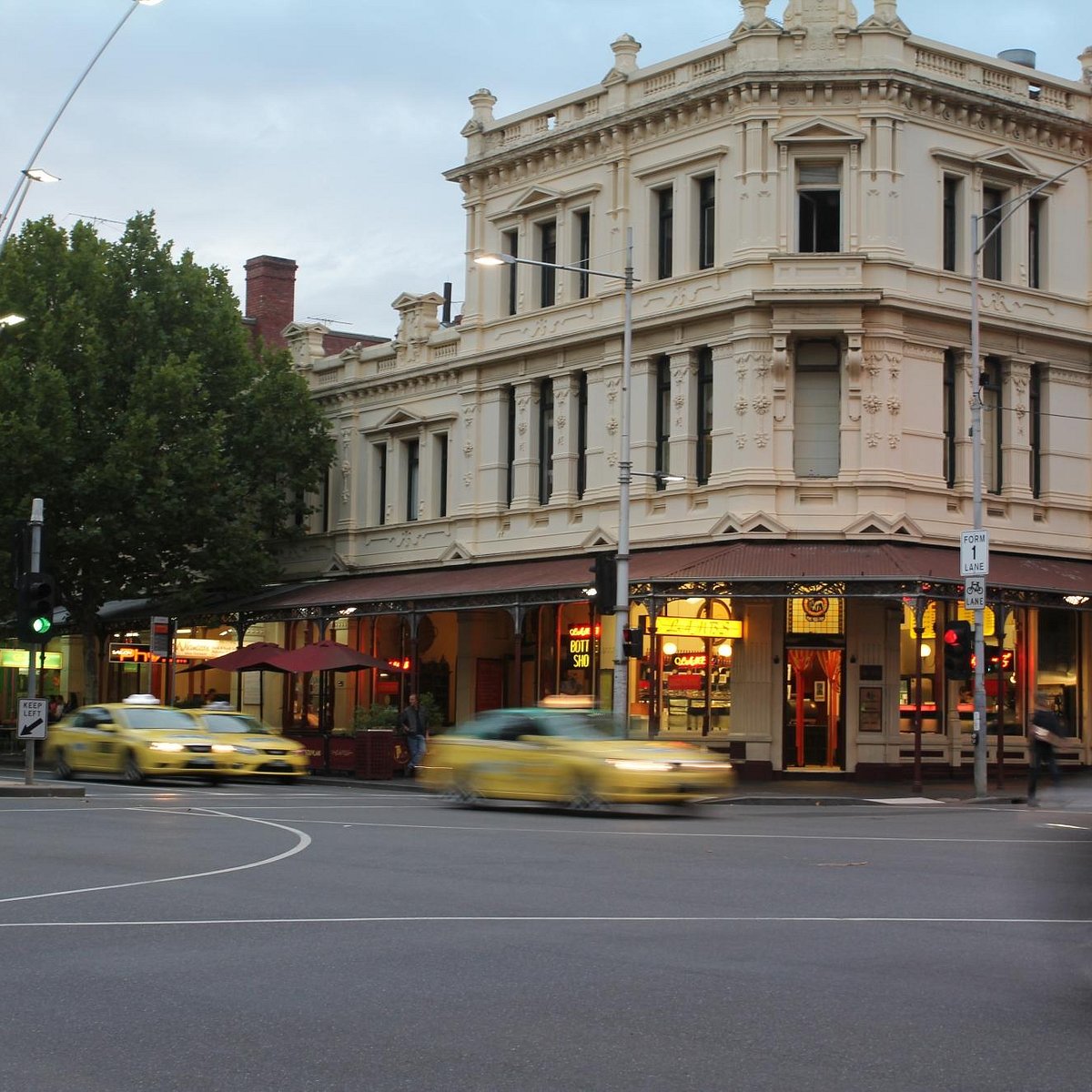 Stuck on Food?
Nestled in the heart of Melbourne, our Bear With Us store is perfectly located for your convenience. If you're stuck on food ideas, you're in luck! We're just a hop, skip, and a jump away from the vibrant and foodie-friendly neighborhood of Carlton, Lygon Street. This iconic area offers a plethora of amazing Italian food options, from authentic pizzas to mouthwatering pasta dishes, providing fantastic choices for your post-painting feast.
But that's not all. Being situated in the Melbourne CBD, we're also in close proximity to an array of world-class restaurants. Whether you're in the mood for local delights or international cuisines, you'll find a wide range of culinary options within a stone's throw. From fine dining to cozy eateries, your group can satisfy any craving after an artistic adventure with us. So, when it comes to planning your special event, rest assured that the culinary side of things is well taken care of.