We're bringing Fluid Art to Melbourne!
Get ready to unlock your inner artist! Our workshop offers a unique and fun experience where you'll learn the fascinating techniques of fluid art.
Book Now
What is Bear With Us?
Bear With Us Melbourne is a locally owned business that specializes in creating unique and personalized fluid art creations. Our expert instructors will guide you step-by-step through the process of creating your own stunning masterpiece, no matter your skill level. Whether you're a beginner or a seasoned artist, you'll leave with a beautiful piece of art that you can proudly display in your home. Join us and let your creativity flow!
Our Happy Corporate Customers
NAB Melbourne

EY Melbourne

Deloitte Melbourne
Fluid Art Bear Price List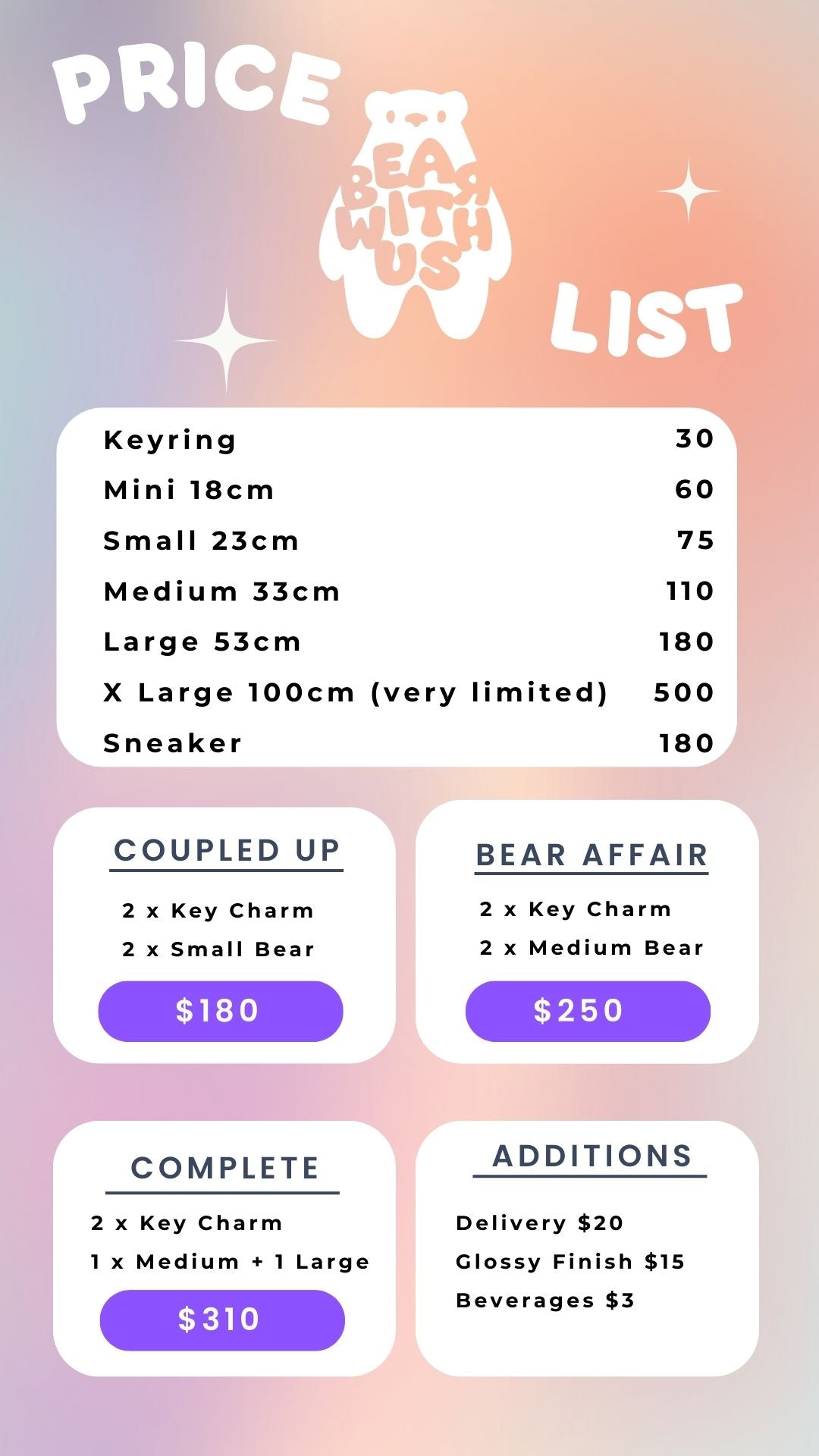 Bear-Coration Price List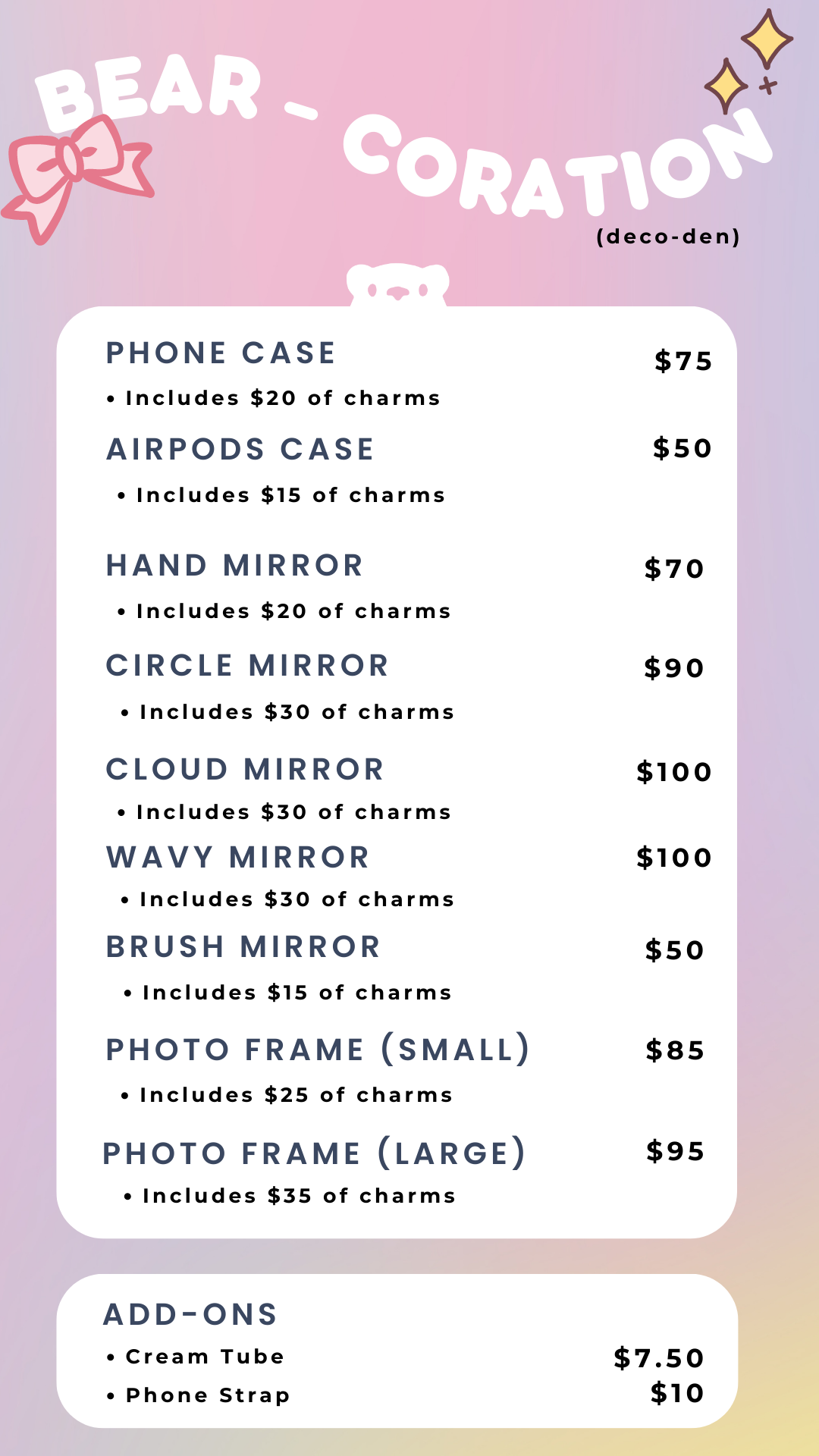 Frequently Asked Questions
What are your opening hours?

We are open from 11AM to 9PM EVERY DAY! We highly recommend booking in your session to secure a spot while it lasts!
Is this a permanent store?

Bear With Us is now a permanent business located in Melbourne CBD.
How do I get to the store?

We are located conveniently at 340 Queensberry Street, North Melbourne - super close to Melbourne Central and the best casual dining restaurants.

🚋 5 minute tram + 5 minute walk from Melbourne Central

🚶 15 minute walk from Melbourne Central

Close to Melbourne's best restaurants ever!

🚗 Don't be afraid to drive! We have plenty of street parking nearby 🚗
Is Bear With Us child friendly?

Of course! Bear With Us is a child friendly space. We require all children under the age of 12 to be accompanied by a supervising adult.
What is the drying process?

There is a 48-72 hour drying time for our Fluid Art. Glazing may have an additional time but this will be advised. There is street parking to allow for quick and convenient pick up during opening hours or can deliver for an additional fee.
Can I bring food and drinks into Bear With Us?

Yes! We allow non-alcoholic beverages (yes bubble tea even) during sessions however they do have a dedicated bench to prevent contamination with paint.

We do not recommend bringing food or allow eating for health and safety. However, we do have beverages available for purchase and some awesome restaurants nearby!
Have you seen our reviews?
Andrew B

This fluid bear workshop was lit! I had a blast creating my own unique bear and it turned out. It makes an awesome decoration in my room. 🐻🔥

Alex C.

This fluid bear workshop was a perfect date idea! My partner and I had a blast creating our own bears and it made for a truly unique and memorable experience 🐻💑

Jenny N.

The fluid bear creative workshop was an amazing experience! I had so much fun creating my own bear and I love how it turned out. The instructor was great and provided helpful guidance throughout the class. I would highly recommend this workshop to anyone looking for a fun and creative way to spend an afternoon.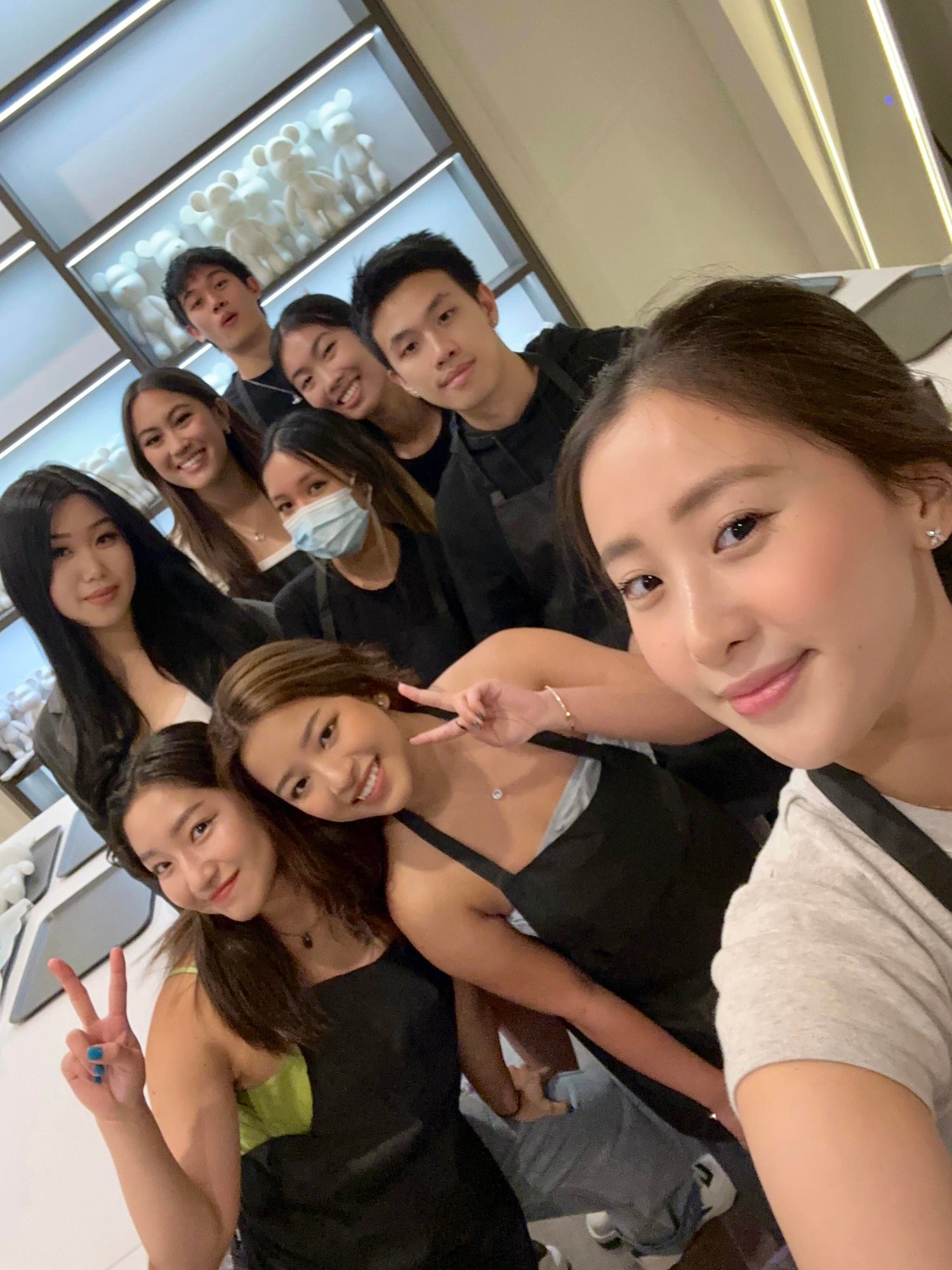 Who can come to Bear With Us?
At Bear With Us, our doors are open to everyone! Our creative workshops are designed to be enjoyed by all ages, making them perfect for families, friends, couples, solo artists, and even corporate groups. Whether you're a child or a child at heart, our bear painting sessions offer an inclusive and fun experience for everyone.
We believe that art has no age limits, and creativity knows no boundaries. So, whether you're looking for a unique family outing, a memorable date night, a fun solo adventure, or an engaging team-building session, Bear With Us welcomes you with open arms. Our friendly and professional staff are here to assist and inspire you, ensuring that every visit is a special and enjoyable experience. Come one, come all, and let's paint some bears together!
Book Now
Bear-y interesting Disclaimer
Disclaimer: Bear With Us Fluid Art Painting Store
Howdy, Bear Artists!
We're thrilled to have you on board for some colorful adventures at Bear With Us. Before we dive into the paint, here are a few friendly guidelines to ensure everyone has a roaring good time:
1. Only Perfect Bears Allowed: Let's keep it fair and square. We want everyone to have the best painting experience, so we ensure that the base bears you are assigned are in perfect condition. No defected bears, please! Each canvas deserves to shine.
2. Speedy Bear Pick-Up: Your masterpieces will be ready for cuddles within 48 to 72 hours. We get it, you're excited! Please aim to pick up your bears within 10 business days. We'll do our best to drop you a text, but sometimes the bears play hide and seek with phone numbers. After 72 hours, you're safe to assume your bears are ready or slide into our DMs on Instagram for confirmation.
3. Insta-Quick Communication: Need to reach us in a bear's blink? Our Instagram DMs are the express lane. It's our fastest way to chat and ensures you get the info you need pronto.
4. Uniquely Fluid Art: Just like every bear has its own personality, your painted bears might dry slightly differently. No worries, it's all part of the fluid art magic. But we promise, it's pretty much like the original pattern's awesome twin.
5. Bear Refunds (Almost Unbearably Rare): We want your bear experience to be as smooth as a bear's fur. If, by some wild twist of fate, your bear is severely damaged upon pick-up, let us know. However, we have the best bear employees in the world so they would usually pick up on anything before you've even seen them! In the rare instance, we'll summon the manager and sort out a refund. We've got your back!
6. Unhappy Bear Situations: If you stumble upon any hiccups or quirks with your bear when you're picking it up, give our staff a heads-up. We're all about solving things right then and there, ensuring you leave with a grin as wide as a bear's picnic spread.
7. Bears on the Loose: Once those bears step outside our cozy haven, they're on their grand adventure with you. Sadly, any issues that might arise after leaving the premises can't be refunded. We'll miss them dearly, but they're all yours!
Thanks for painting with us! We can't wait to see your bears come to life. If you have any questions, remember, our DMs are always open.
8. Embrace Your Bear's Uniqueness: At Bear With Us, each bear is as unique as a pawprint! You've got one shot to create a masterpiece that's authentically yours. We believe in celebrating the quirks and charm in every stroke, so remember, no bear re-dos here. Cherish your bear's one-of-a-kind magic—it's what makes each cuddly friend extra special!